It's an exciting time here at Storage Options HQ as, after months of working hard to enhance our tablet offering, yesterday marked the launch of the two latest members of the Scroll portfolio – the Scroll Elite and Scroll Engage.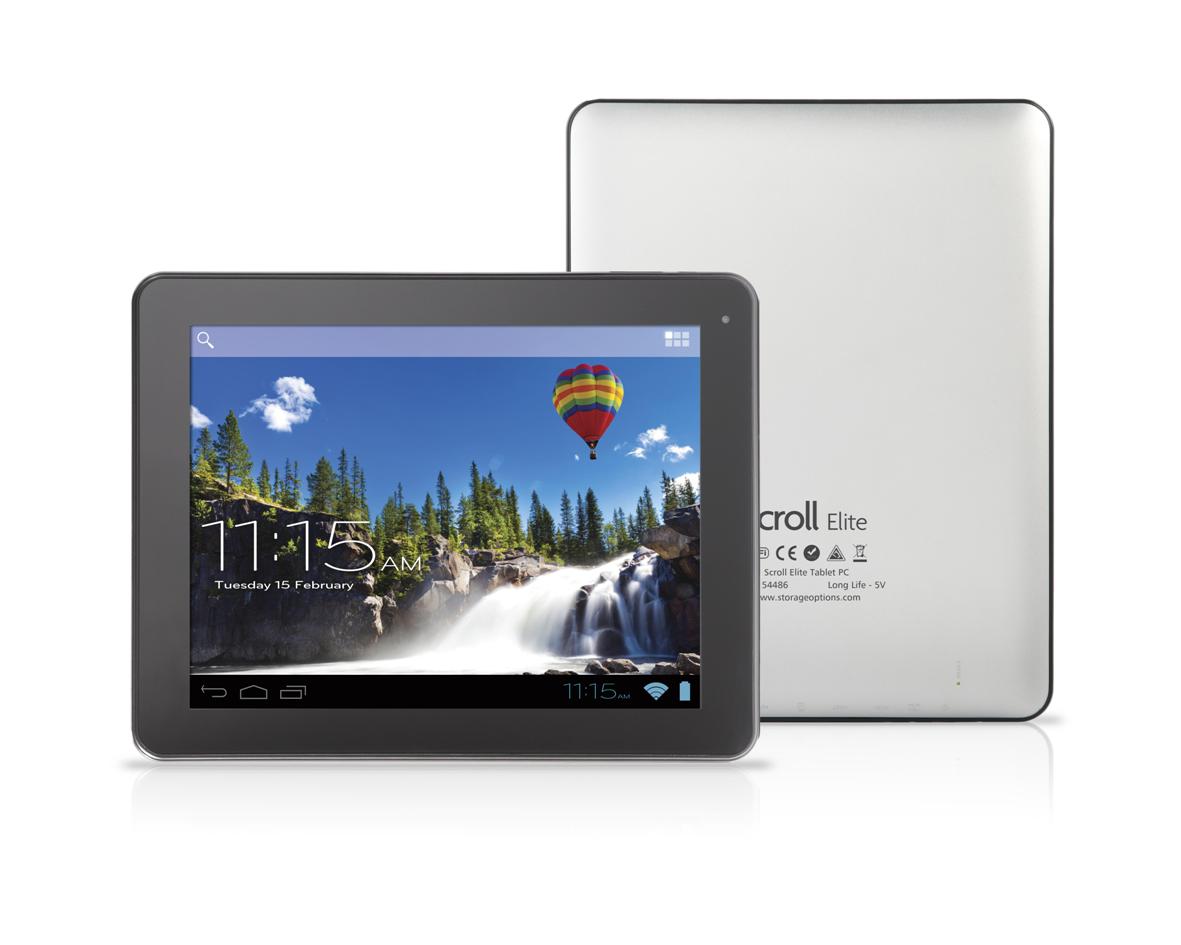 Available to purchase online now, the new Scroll Elite, which at 9.7" is the same size as its predecessor the Scroll Extreme, and contains 16GB of in-built memory which can be expanded to 32GB with a micro SD card. Priced at £199.99, it also boasts the latest IPS (in-plane switching) LCD screen technology which enables the user to enjoy vivid and natural images.
The new Scroll Engage with its 8" screen is packed with features, offering a far more portable solution. For only £129.99, this highly intuitive device supports rich, flash-based content, all major video and eBook formats and even 3D gaming.
Both of these new tablets run on the latest Android 4.0 Ice Cream Sandwich operating system which offers faster performance and response times, and allows you take your favourite music, films and books anywhere with you on the go.
So why not take a look at our new products now!